1st Annual "Marc Campisi Golf Tournament"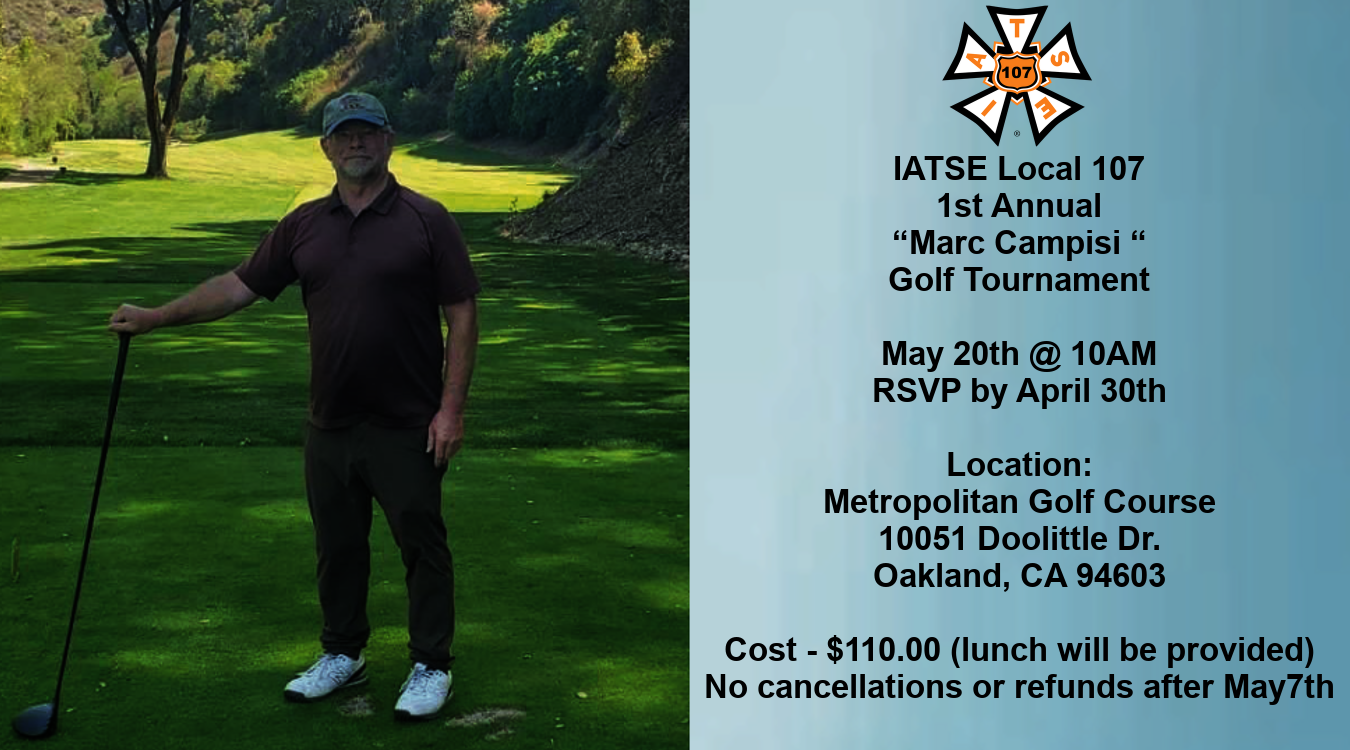 Hello IATSE Family,

Introducing the 1st annual "Marc Campisi Golf Tournament" hosted by Brother Chris Cadwallader. The winner will receive a custom-made trophy commemorating the event!

When: May 20th @ 10AM
Where: Metropolitan Golf Course, 10051 Doolittle Dr. Oakland, CA
Cost: $110 per player

The cost covers your green fees, winner's trophy, shared cart, bucket of balls and a provided boxed lunch.
Lunch will be a sandwich with your choice of roast beef, turkey or tuna salad, served with potato chips, fresh fruit and bottled water.

Please RSVP ASAP! Spots are limited! Reservations close April 30th!
RSVP @ Cadwallader808@gmail.com
Please include "Golf Tournament" in the subject line.
Please send your payment to Chris Cadwallader by April 30th through either

Venmo:
https://venmo.com/code?user_id=2668349263708160379&created=1650417149.165245&printed=1

Paypal:
https://www.paypal.me/Caddy808

If these two options do not work for you, Brother Cadwallader will be accepting cash or checks in person.
*No refunds for cancellations after May 7th*
For questions or comments, reach out to Chris via email or through Facebook Messenger.

---