IATSE Local 107 engages with the communities where we live and work around common issues in hopes of helping all working people in the East Bay. Wages and benefits, quality health care, criminal justice reform, education, access to healthy food, equity in the workplace, social reform and the rising cost of housing are issues everyone faces.
We are present in labor actions that call attention to these issues. We also support our future artists and technicians with our expertise. Being of service to others is a core value that we stand by. By engaging in this manner, we believe we are improving the quality of life in our community for everyone.


Educational Support

At Berkeley High and Oakland School for the Arts, we have created a CTE program for each school's Theatrical Arts programs. Local 107 has partnered with Another Planet Entertainment, Oaktown Productions and UC Berkeley Theater Supervisor/107 member Eugene Palmer in these programs.


Brother Britton working with our first interns at OSA in 2014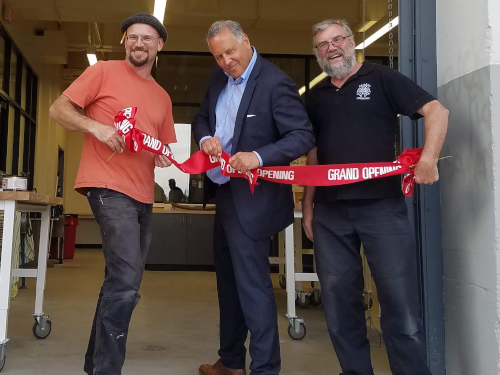 Brothers Puglielli and Palmer open the new carpentry shop
with Berkeley High School CTE Director Wyn Skeels


At Sequoia Elementary School, Local 107 technicians, in conjunction with Liberty Theatrical Décor, installed the soft goods on the stage for no cost in time for their annual talent show.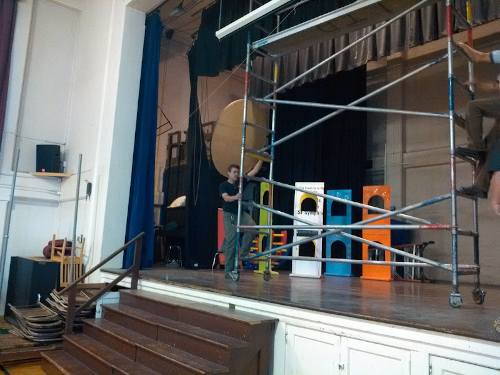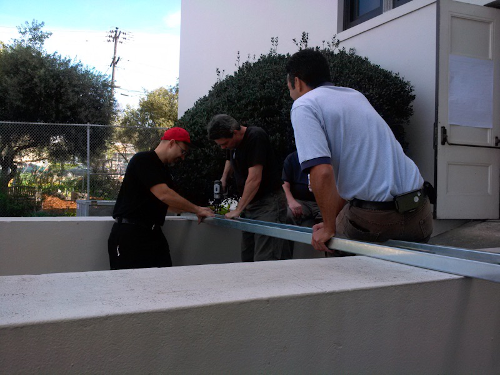 At Beach Elementary School, Local 107 Technicians tuned the school's new audio system, programmed and focused the lighting system and supported behind the scenes as the students performed their annual Beach Revue.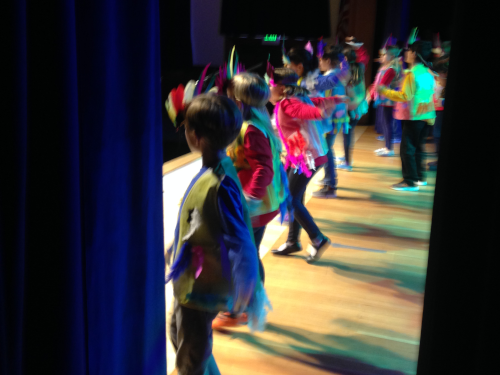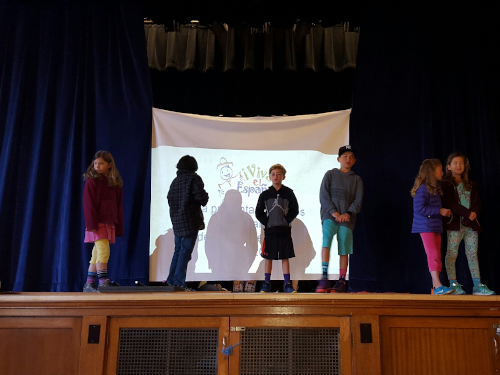 Service
Local 107 currently has two members that serve as Commissioner for the City of Oakland and one that has termed out. Business Manager Sabeh was appointed to the seat President Ferreira vacated on the Workforce Development Board. Former Vice President Theo Williams is currently serving on the City of Oakland's Commission of Cultural Affairs.

Local 107 members donate to our local food banks, we participate in holiday toy drives and run "One Warm Coat" drives for The Covenant House. We have created PPE for the workers in the fields across California that produce the fruits and vegetables that we eat.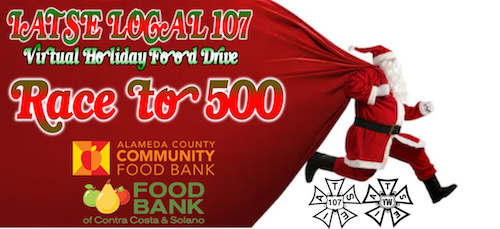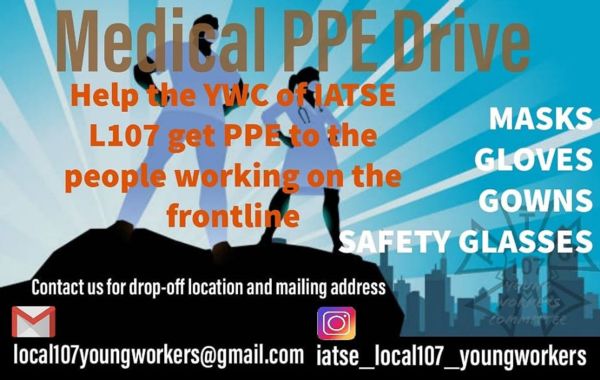 Thanks to the Paramount Theatre and again to Liberty Theatrical Décor, Local 107 was able to transform the Family Life Center Community Room Stage at Allen Temple Baptist Church with new soft goods.

Community
Whether it is housing, support for our schools, improving our health care delivery systems or recognizing BIPOC and LGBTQ issues, we are there to support our Labor partners in their fight to improve the conditions of their members and the community they serve.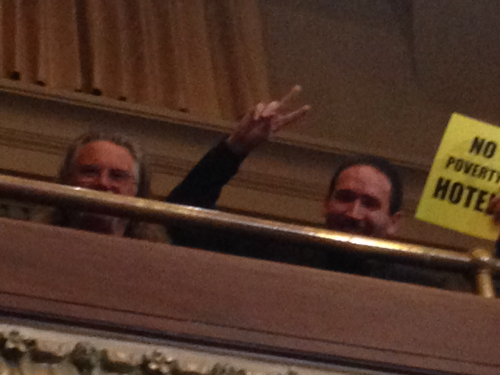 Brother Paiz and Evans support the opposition to Hotel development
in Downtown Oakland that does not benefit the community
We stand with our neighbors and work to change systems that do not work for the community.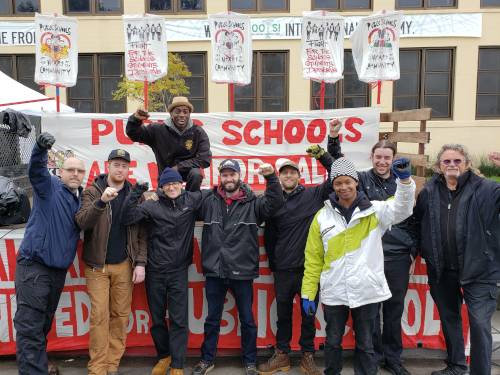 IATSE Local 107 on the streets supporting the students and staff in Oakland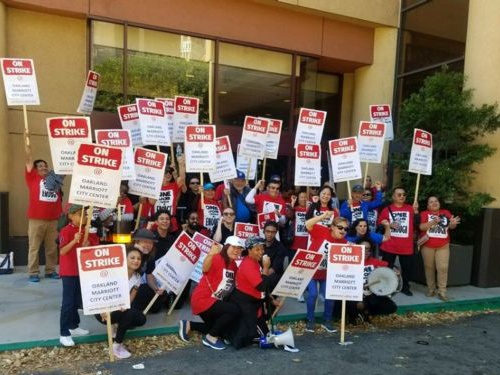 IATSE Local 107 supporting the workers at the Marriott Hotel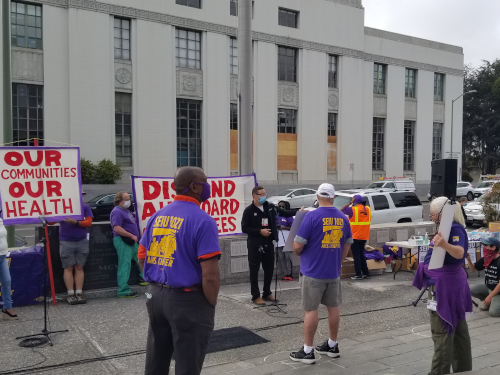 SEIU 1021 Workers defending patients and workers at Alameda Hosptial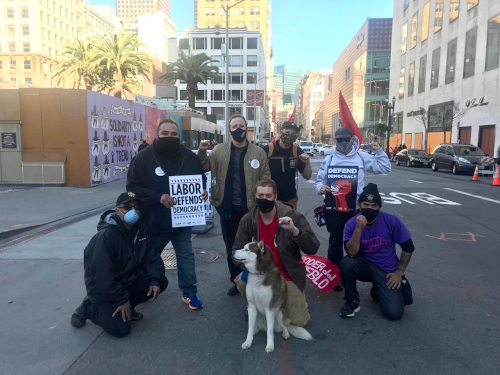 Count Every Vote 2020 post election rally to defend our election results


We were in the streets demanding justice for George Floyd.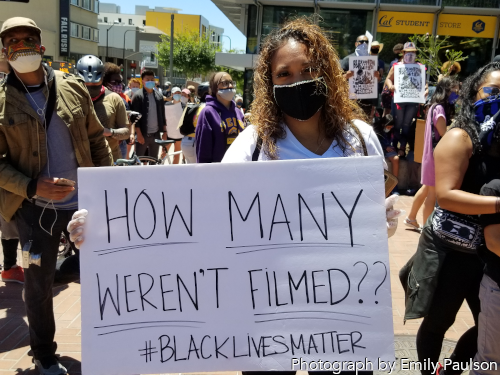 Black Lives Matter event at UC Berkeley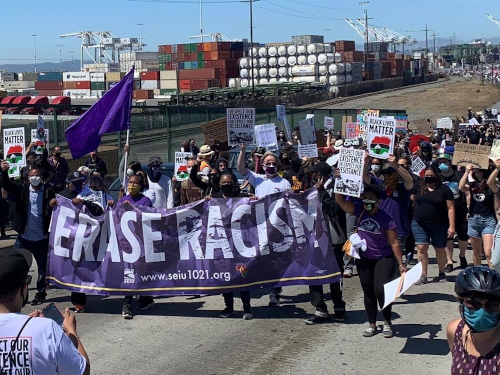 Juneteenth 2020 event at The port of Oakland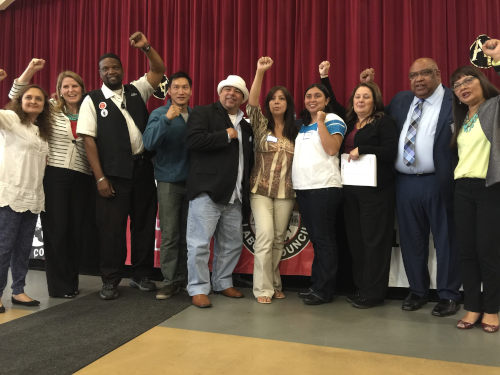 Reform the Criminal Justice System Event at Allen Temple Baptist Church with Liz Shulwr, President AFL-CIO.


As an organization, we support service providers that bring resources, education and opportunities to our community.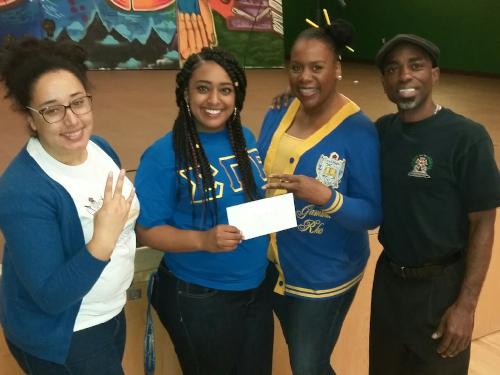 Brother Williams delivering a check to the W.O.Y.C. on behalf of IATSE Local 107
Page Last Updated: Mar 31, 2022 (20:05:03)