A word about Your Employee Benefits through the IATSE NBF
from Nils Cunningham
---
BeneSys is the third party administrator for our fringe benefit funds. Staff members are typically available to receive your phone call between 7:30 a.m PST until 4:30 p.m PST Monday through Friday.
Pleasanton Office Address:
7180 Koll Center Parkway
Suite 200
Pleasanton, California, 94566
(925) 398-7043 or Toll Free (855) 704-5273
(925) 462-0108 fax

Mailing Address:
PO Box 1607
San Ramon, CA 94583

Please click here for directions to the Benefit Fund Office.
To reach various departments please call our main phone number (see above) and simply ask for the appropriate department. For example:
Contributions

Healthcare

Pension

Administrative services
And if you do not find what you are looking for above, please call and describe the service you are seeking information about and we will help you find it.
---
I.A.T.S.E. LOCAL 16 TRUST FUNDS DESIGNATION OF BENEFICIARY Form
---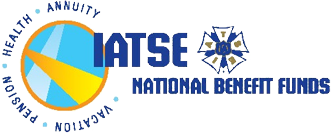 IATSE National Benefits Fund
IATSE National Benefit Funds Office
417 Fifth Avenue
3rd Floor
New York, NY 10016-2204
Office Hours
Monday - Thursday 9:00 AM - 5:00 PM EST/DST
Friday 9:00 AM - 4:30 PM EST/DST
Main Numbers
Main Number: 212-580-9092
Toll Free Number: 800-456-3863
Main Fax Number: 212-787-3607
Benefits Fax Number: 646-783-7650
Contracts & Contributions Fax Number: 212-792-8322
Finance Fax Number: 212-792-8321
Pension Fax Number: 212-792-8323
Executive Director Fax Number: 212-792-8320
Email Addresses
Participant Services: psc@iatsenbf.org
MRP Claims Division: claims@iatsenbf.org
Retirement Services - Annuity Division: annuity@iatsenbf.org
Retirement Services - Pension Division: pension@iatsenbf.org
Webmaster: webadmin@iatsenbf.org - Email Webmaster for any website technical issues.
---
Page Last Updated: Sep 20, 2022 (21:20:13)